Might as well bring the kitchen sink, too.
5 Comments


Cock-a-doodle-don't do this to your dog.
No Comments


Looks like you won a plaque, congrats! Now go hang it on your living room wall for no one to see because you're going to die alone.
9 Comments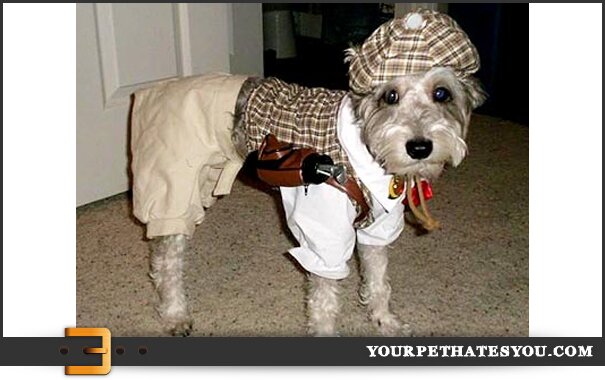 This was submitted as the "Sherlock Holmes Schnoodle".. Sorry Tiffany, but he appears to be dressed up as a golfer.
1 Comment