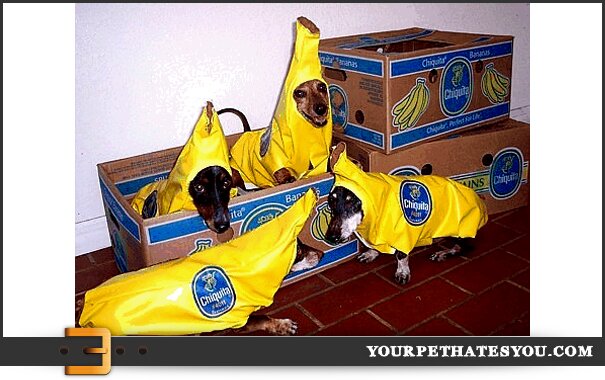 I guess the woman balancing the bowl on her head is being replaced..
No Comments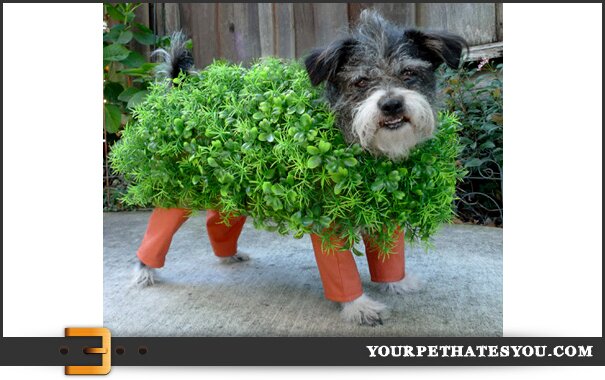 Purina brand Miracle Grow helps maintain his full, green coat.
1 Comment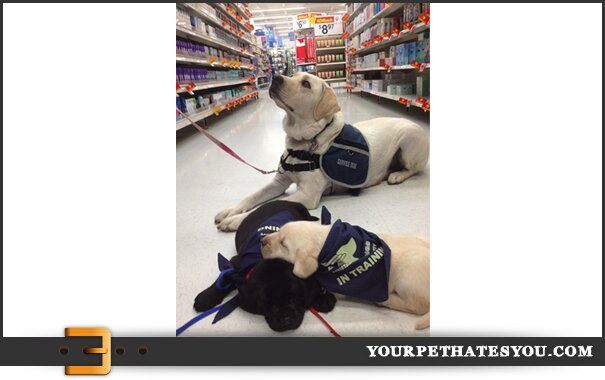 Today is the official launch of YourPetHatesYou.com in the People Of Walmart blog network – what better way to celebrate the moment than with some puppies of Walmart? When you're done "awwwwwing" at the adorableness, be sure to check out the other hilarious and adorable dogs we feature every day!
No Comments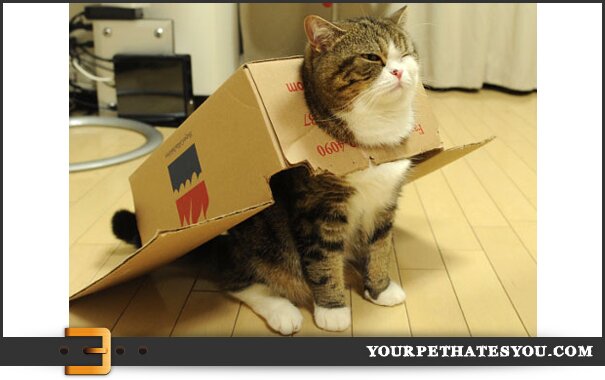 Alright, so it's a box with a head-hole.. Homemade Halloween costumes suck for pets, too.
5 Comments