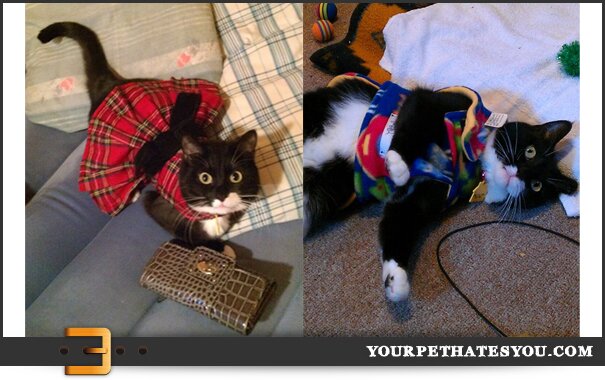 Jeanette sent in these shots of her cat, Miss Kitty, through our Facebook fan page. You should do that too! Or, if you don't have any pets dressed up foolishly, you can just like the page.
No Comments


He was promised 72 lives in the Holy Land, but the real selling point was that he got to kill his owners.
1 Comment


Otis loves parachuting so much he's gone several times! Or at least that's what his owner says, we don't speak dog.
1 Comment

He dreams of a life where he can just lay around all day doing nothing.. except that's exactly what he does now and he doesn't really have a chance of ending up on our dinner table. Like they say; the grass is always greener..
No Comments