On November 1rst, you can flip him upside down and mop the floors.
2 Comments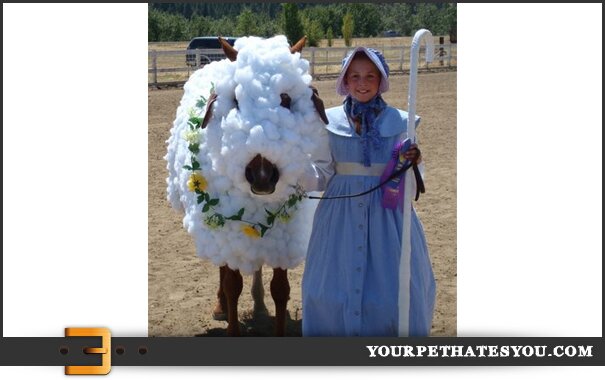 The story of an irresponsible little girl who lost her sheep. Too lazy to go find them, she stuck cotton balls to her horse and hoped noone would notice.
No Comments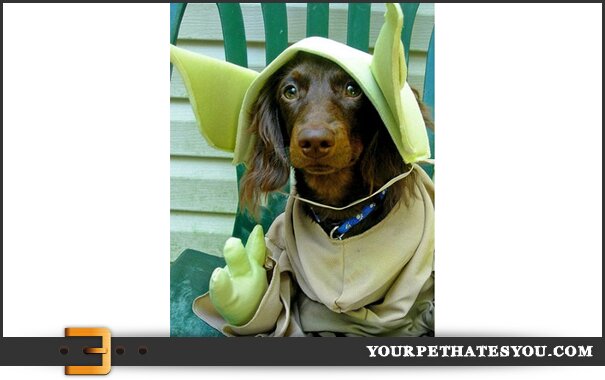 Mix a Star Wars fan with a dog lover and you get this! We have lots more Star Wars themed pet costumes available here.
No Comments