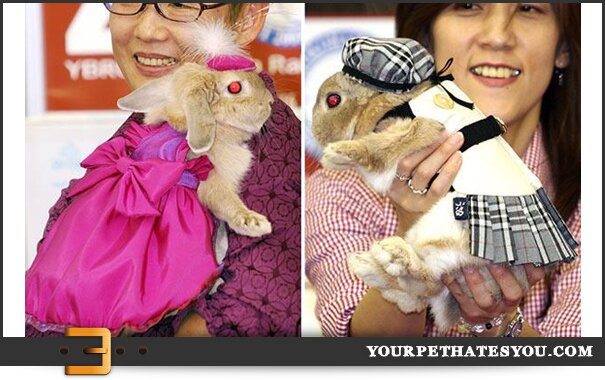 You know what's worse than dressing up your animal for a photoshoot at home? Dressing up your animal to go hang out with a ton of like-minded crazies that also like to dress up their pets.. but that's what you'll get if you chose to attend the "Rabbit Festa" in Japan, where some 8000 rabbit lovers visit the annual two-day event.
No Comments


After this kind of embarrassment, they'll never log in to Facebook again.
2 Comments


Meet Werner the weiner dog.. when he's not busy slamming back jagerbombs and making all the b!tches tails wag, he's hard at work on the internet trying to up his follower count in hopes of being the next big internet sensation. You can help this adorable little fella achieve his dreams simply by clicking here and voting for him!
3 Comments