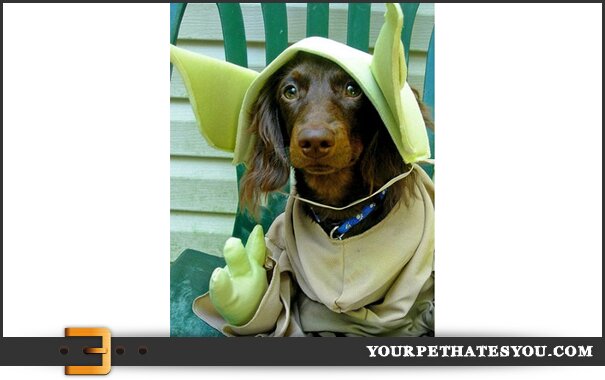 Mix a Star Wars fan with a dog lover and you get this! We have lots more Star Wars themed pet costumes available here.
No Comments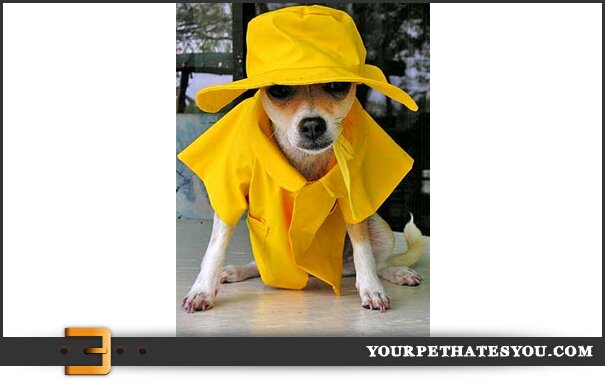 Submitted by Eli as a "Gangster" dog, we think he looks more like Dick Tracy. Let us know what you think in the comments!
1 Comment


Unless it belongs to your pet grasshopper.. in which case, that's pretty damn cool.
No Comments

If the update below didn't prove to you that your cat sucks, this video might.
2 Comments