Poor Bailey only knows the "trick" part of "trick or treat".. He doesn't even like monkeys.
Submitted by Lisa
No Comments


"For every day you don't set me free, your crappy laptop will lose a key"
Image/caption submitted by Carol W.
No Comments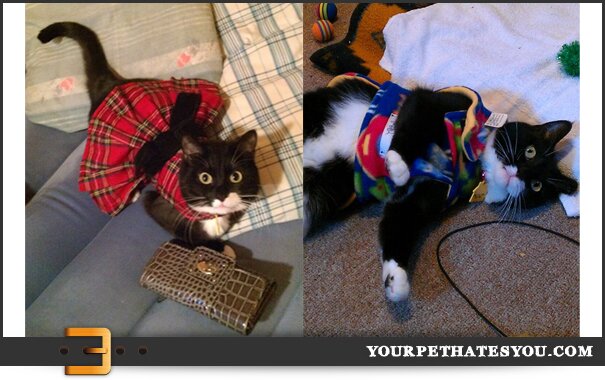 Jeanette sent in these shots of her cat, Miss Kitty, through our Facebook fan page. You should do that too! Or, if you don't have any pets dressed up foolishly, you can just like the page.
No Comments


He was promised 72 lives in the Holy Land, but the real selling point was that he got to kill his owners.
1 Comment