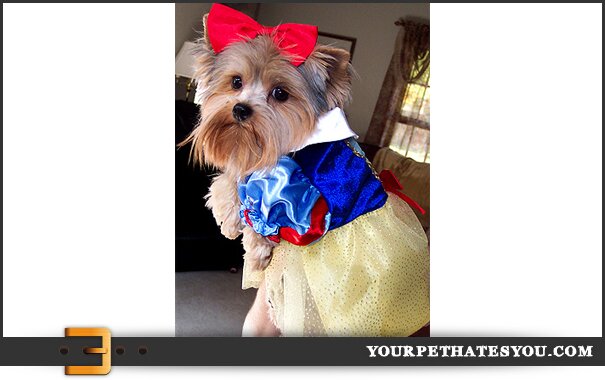 Alright, so maybe you think abusive is a bit of an over-statement.. well, you're not the one unwillingly dressed up as Snow White.
No Comments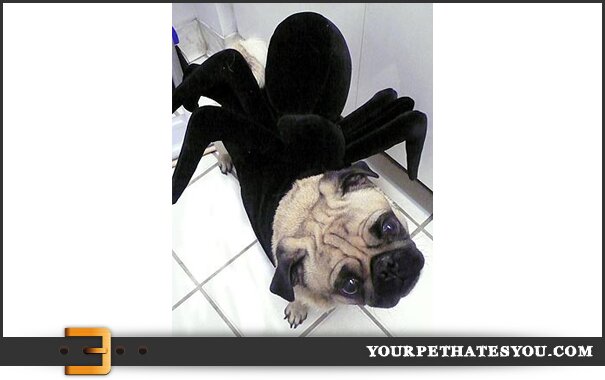 They're much more terrifying when they're all black.. he just looks confused.
No Comments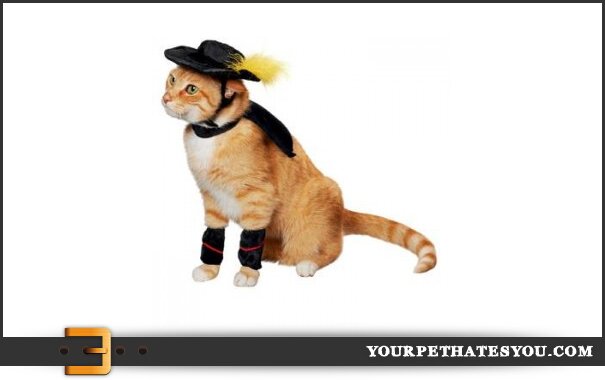 My cat would rip out my vocal cords while I slept if I put this on him.
No Comments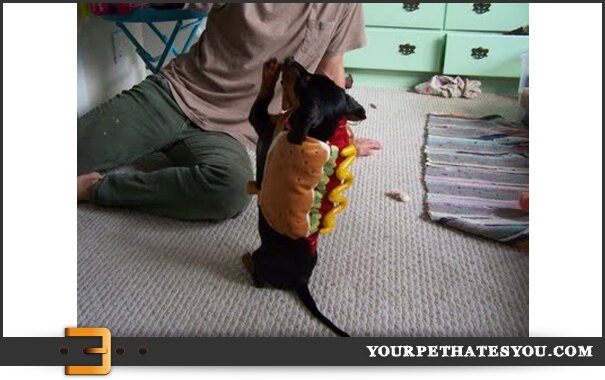 I wonder how many unoriginal people will be running around with these costumes this year.
No Comments